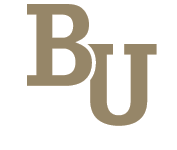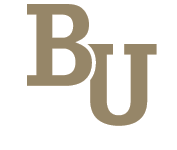 Coach Novak's Point of Attack Finishing Video - On Sale NOW!
Watch Trailer
Coordinated starts and stops give you
options which lead to freedom.
Questions regarding Point of Attack Finishing Video: email Coach Alisha Hvistendahl ahvisten@bethel.edu
​
POINT OF ATTACK FINISHING
Creating Habits of Foot Organization
Our offensive philosophy revolves around making simple plays multiple times within a possession as we fight for vision, time and space. This video concentrates on the Point of Attack -- how we finish an action. We are either trying to find or make space with our finishing plan. The simplicity of our foot organization with a coordinated "pop" allows us to bring order to chaos while playing with speed and freedom.
Our goal is to build a bullet proof foundation for why we do what we do. The Point of Attack video will show how we create habits that hold up under pressure.
TEACHING SEQUENCE FOR CREATING HABITS
TIMING, RHYTHM, BALANCE
Finishing School Series is designed to develop skills from our finger tips to elbows while we learn how to hide the ball with our face.

We will teach timing, rhythm and balance through our "Freeze Drill".

17 different finishes using the same footwork are demonstrated along with 11 post moves.

Each player will develop their own blueprint of go-to moves and counters.
SPEED AND ANGLES
Building on our Finishing School Series, we execute choreographed speed finishes from different areas of the floor along with turning drives into post ups.
ADVANTAGE/ DECISION TESTING
We test our finishing skills with 5 different pressure advantage drills building from 1-1 to 4-4.

Practice drills are followed by game footage.
BONUS FOOTAGE
6 Shooting Drills

3 Multi-Purpose Drills
MBCA Clinic Practice Organization:
if interested in a copy of the Power Point Presentation
email Assistant Coach Alisha Hvistendahl ahvisten@bethel.edu
SHOOTING FOOTWORK - THE BASE
Style of Play (2018-2019)
Style of Play (2016-2017)
Style of Play (2015-2016)
Style of Play (2017-2018)
Style of Play (2015-2016)
Style of Play (2014-2015)
Style of Play (2013-2014)
Instructional Video Playbook
The culture of getting better is far more important than any offense or defense.
Be faithful to stuff that matters
Point of Attack

- end result of offense
How are you going to score?
We want to be good at the things that happen a lot - passing, dribbling, and shooting.
WING/MIDDLE
WING/BASELINE
POST PLAY
All-Access Bethel Basketball
2017
All-Access Bethel Basketball
2014
Coach Novak Citadel Individual Workouts
Practice footage of Finishing School,
1-0, 2-0, and 3-3
Point of Attack
Game footage of different types of scores
Instructional Post Play and Game Footage
Coach Novak Tulane Individual Workouts
Practice footage of various drills
BETHEL PRACTICE VIDEO (2015-2016)