BETHEL
​• Record of 112-52 in six seasons at Bethel—the highest winning percentage (.682) of any Bethel basketball coach
• Set a program record of 11 consecutive regular season wins in 2019
• Led the Royals to a share of the programs first ever MIAC regular season championship, second-ever MIAC Playoff championship and second-ever NCAA Tournament appearance in 2017
• Identical 21-7 records during both the 2017 and 2018 seasons tied the program record for wins, previously set in 2002
• Six consecutive MIAC Playoff appearances, advancing to the semifinals three times (2014, 2016, 2018) and the championship game three times (2015, 2017, 2018), while hosting the championship game in both 2017 & 2018
• Set a new program record for steals in 2016-2017 with 244, breaking the previous mark of 223 set in 2014-2015
• Four wins over nationally-ranked opponents in 2015-16, including a win over the No. 3-ranked team on their home court
• Kyle Zimmermann named the 2015 MIAC Most Valuable Player, NABC First Team All-American and D3hoops.com Third Team All-American
• 15 MIAC All-Conference selections and four Honorable Mention All-Conference selections
• Freshman named to All-Conference team in first two seasons, no other team in history has had two freshman awarded All-MIAC accolades in consecutive seasons
• One player named to the five-member MIAC All-Freshman team in four of six seasons
• Four MIAC All-Defensive Team selections
• Each season placed a player in the top 10 in the conference in every major offensive statistical category
• Brycen Wojta, Kyle Zimmermann, and Derek Magnuson selected to the USA Division III Team - Brazil Tour in the summers of 2014, 2015, and 2016
DIVISION 1 EXPERIENCE
• Seven years as head assistant coach at NCAA Division I level
• Coached and developed over 20 professional players
• Assisted in leading the Tulane Green Wave to 20 win season and first post-season victory since 1996
• Recruited and helped develop two first team all-conference players the last two years at Tulane
• Helped lead The Citadel to most wins ever in two year span and the school's first post-season tournament
• Assisted in orchestrating the most improved team in the country by increasing number of wins by 14
• Recruited and helped develop three first team all-conference players and coached three mid-major All-Americans at The Citadel

HEAD COACHING EXPERIENCE
• Led Anderson (S.C.) University to their first winning season in NCAA Division II
• Won Anderson's first Carolinas-Virginia Athletic Conference (CVAC) Championship in program history
• Spent three seasons as the Athletic Director and head basketball coach at Iowa Western Community College

TENNIS
• Played on the No. 1 nationally ranked collegiate tennis team at the University of Tennessee
• Served as an assistant tennis coach at Clemson University

PERSONAL LIFE
• Doug and his wife Tonya reside in Eagan with their daughters Mackenzie, Sarah and Grace
• Originally from Brandon, South Dakota
• Wife Tonya was All-Big Ten tennis player at the University of Minnesota
Bethel University, Head Basketball Coach
Tulane University, Assistant Basketball Coach
The Citadel, Assistant Basketball Coach
Anderson University, Head Basketball Coach
Francis Marion, Assistant Basketball Coach
Iowa Western Community College, Head Basketball Coach/Athletic Director
Roane State Community College, Assistant Basketball Coach
Clemson University, Assistant Tennis Coach
Please reload
Tennis, University of Tennessee
Please reload
University of Tennessee, B.A. Psychology
Clemson University, M. Ed. Counseling
Please reload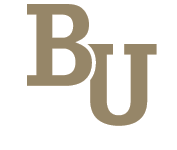 After seven years coaching at the Division I level, what attracted you to Bethel and the transition to Division III?
We had just finished an incredible season at Tulane, which included a 20 win season and making post season play. I guess you could say I was at a logical progression in terms of a coaching career. On the surface, Bethel University may not seem like the expected move on the coaching ladder, but that would be a shallow perception. It became evident early in my discussions with the leadership at Bethel University that this was not an ordinary place. An intentional culture of faith and toughness permeated throughout the athletic department, and I was immediately drawn to it. My passion for coaching has never been about attaining a certain level, it has always been about teaching and developing men. This was a perfect match for me. Bethel University is the BIG TIME!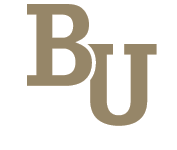 What brand of basketball do you enjoy coaching?
We enjoy being extremely flexible in how we approach the game. Our offense is a series of concepts blended together to attack the basket in multiple ways and angles in a continuous fashion. Our philosophy remains constant, but how we utilize personnel changes every year based on player development and recruiting. The culture of getting better is far more important than any offense or defense. Our goal at Bethel is to give the players space to grow into their games as they improve, but we also want to protect them while they are in the process of getting better.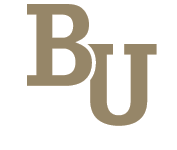 Is there more to life than basketball?
I never feel like I'm coaching disposable skills as a basketball coach. Yes there is more to life than basketball, but there is also more to basketball than basketball. My goal is to connect athletic experiences to life.
Please reload