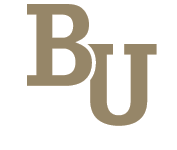 Alisha Hvistendahl enters her fifth season as assistant men's basketball coach at Bethel University, and will continue in her role as the teams head athletic trainer. She previously served as director of basketball operations for two years and is entering her seventh season as the team's athletic trainer.
​
AT BETHEL
​• In her first year as an assistant coach, Hvistendahl played an integral part in the Royals first MIAC regular-season and second playoff championship, in addition to the team's first NCAA playoff appearance since 1991.
​• Named one of the "Top 25 Small College Assistant Coaches" by CoachStat.net
​• Selected as one of 30 coaches across all divisions to attend the 2018 NCAA Men's Basketball Coaches Academy in Tampa, Florida
​• Involved with the recruiting efforts, film, practice, and coordinates all team operations for the men's basketball program
• Involved in all aspects of performance including player movement and strength and conditioning while also treating and preventing injuries and managing rehabilitation
• 17 years as athletic trainer at Bethel working with men's and women's basketball and volleyball
BEFORE BETHEL
• Spent eight years with the Minnesota Timberwolves and Lynx organization
• Five years as the Head Athletic Trainer for the Minnesota Lynx of the WNBA
• Worked with current Lynx player Seimone Augustus (3-time Olympic gold medalist) and former WNBA standouts including Katie Smith (3-time Olympic gold medalist) and Teresa Edwards (5-time Olympian)
• Assisted on the WNBA All-Star tour following 2000 summer Olympic games
• Assisted in numerous community events with the Minnesota Timberwolves and Lynx athletes
PERSONAL LIFE
• Lives in Arden Hills with husband Scott, daughter Macey and son Jordan
What others are saying about Coach Hvistendahl
Head Coach - Chicago Bulls
"I have no doubt that Alisha will make an immediate impact as an assistant men's basketball coach at Bethel University. Her experience with some of the game's elite coaches will serve her well as she uses her talents to connect, motivate and teach the players at Bethel."
Assitant Coach - University of Minnesota
"Alisha can flat out coach and teach the game of basketball! She combines an unmatched passion for the game with elite communication skills and experiences at the pro and college level. I have no doubt that any player; any level or any gender, fortunate enough to work with Coach Hvistendahl will benefit greatly and leave with an elevated skill set and understanding. "
Bethel University - 1st Team All-American, MIAC Player of the Year
"I once was told that a good coach improves your game. A great coach improves your life. Alisha is a great coach."
Please reload