​
A 1998 graduate of Bethel, Jed Moseman returns to the Royals staff for his ninth season. Moseman has enjoyed developing student athletes into exceptional men and basketball players throughout his time coaching. A three-year letter winner at BU, Moseman desires to model dedication to the program, commitment to something bigger than themselves, and perseverance in the face of adversity.

Coach Moseman has been instrumental in the skill development of Bethel's basketball program. His greatest joy comes from helping players grow in both their game and in life. He brings a wealth of experience from the high school and college level. When he isn't coaching, Moseman is teaching 6th grade language arts in the Anoka-Hennepin District. He and his wife, Holli, live in Ramsey with their children Mallory and Parker.
​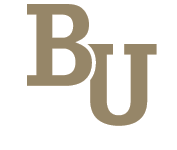 What others are saying about Coach Moseman
Head Coach - Bethel University
"Coach Moseman makes everyone he is around better. His passion for development is evident through the depth of his coaching and teaching. Our players love playing for him."
Bethel University, 2012-2016
"Coach Moseman embodies the strong culture that makes Bethel Basketball great. He is a tireless worker and an excellent teacher with a thorough understanding of the league and tendencies of players. It's evident in his anecdotes and intentionality that his chief concern is building relationships and helping develop his players off the court."
Please reload